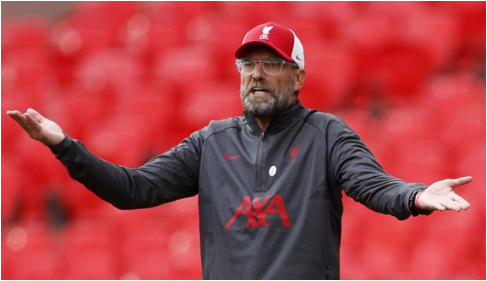 Jurgen Klopp hailed Liverpool for 'an incredible game' in their 5-0 win over Atalanta, noting Alisson 'had to still make three world-class saves.'
Diogo Jota scored a hat-trick, with Mohamed Salah and Saido Mane also on target in Bergamo.
"That was a performance we needed tonight," the coach told BT Sport.
"My boys played an incredible game, the front line defending and attacking was outstanding. Midfield organisation, desire, readiness. Top-level, last line pushing up and knowing the threat Atalanta can cause.
read also:Matthaus: Haaland move for Liverpool, Man Utd or Man City imminent
"You win a game 5-0, you could score more goals but our goalie had to still make three world-class saves. Overall a really good game.
"It's about the players, it was difficult against us tonight, I don't think anyone could've defended against Sadio Mane, Mo Salah and Diogo Jota so it wasn't about the tactics or our system it was about the team."
Liverpool are now top of the Champions League group with nine points, followed by Atalanta and Ajax on four, Midtjylland on zero.
The post Klopp lauds 'Incredible Liverpool' appeared first on Sporting Life.