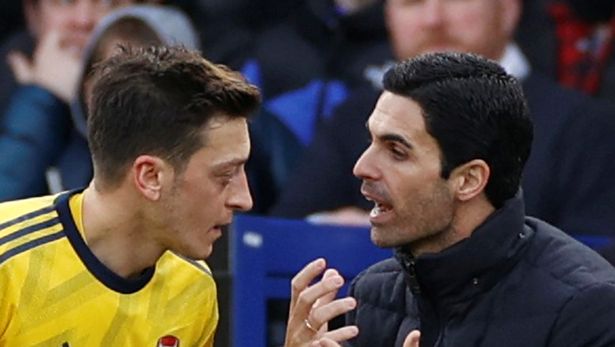 Arsenal boss, Mikel Arteta, has said he "tried his best" to resurrect Mesut Ozil's career and was "patient" and "fair" in his treatment of the German midfielder.
Ozil has been omitted from the Gunners' Premier League and Europa League squads and it appears unlikely he will ever feature for the club again.
"What I can tell you that I tried my best, I tried to give him as many opportunities as I could," the Arsenal boss told Sky Sports.
"And that from my own side, I've been patient, given him opportunities and been fair.
"He's a player that belongs to a football club, he's been a really important player in the last few seasons. I have to respect that, I'm here to make decisions, the best decisions for the team and for the club.
read also:Europa: Arteta delighted with Arsenal outstanding feat
"This is what I try to do and then I have to explain to them because people need the reasons and the right answers. I just give mine, whether they believe me or agree with me or not, there's nothing I can do.
"But I have to put my decisions, with my heart and with my brain to make the right decisions that I believe are good."
The post I tried my best with Ozil, Arteta insists appeared first on Sporting Life.