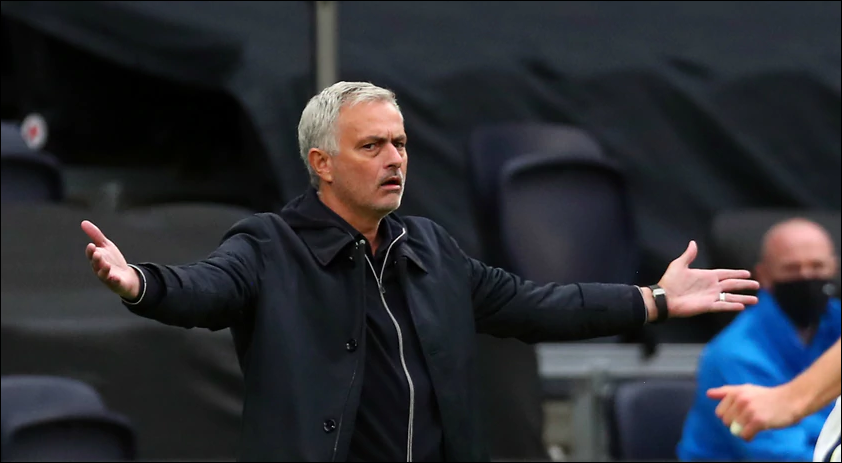 Tottenham boss, Jose Mourinho, enjoyed a dig at his critics after their 6-1 win at Manchester United.
Mourinho guided Tottenham to an emphatic 6-1 victory over his former club Manchester United at Old Trafford on Sunday, with that win following on from the 7-2 thrashing of Maccabi Haifa in the Europa League.
read also:How Mourinho's Army destroyed Man Utd's 'Theatre of Dreams' with 6-1 win
Tottenham also won 5-2 against Southampton recently, and Mourinho joked that the north London club would have scored 'ten, eleven and twelve' goals in the aforementioned fixtures if they had an attacking manager in charge.
Speaking to beIN Sports after the game, Mourinho said: "Imagine if they have an attacking coach. With a defensive coach, they scored five, seven, six. With an attacking coach they will score ten, eleven, twelve.
"The mentality is great. The players are playing very, very well. Everyone is giving everything. The squad is full of quality and talent."
The post Boastful Mourinho mocks critics after Man Utd humiliation appeared first on Sporting Life.