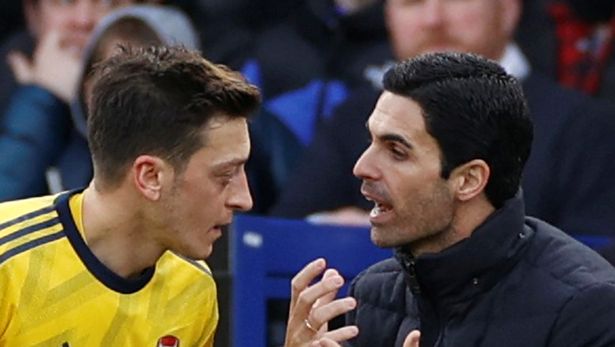 Arsenal boss, Mikel Arteta, has hit back at the agent of Mesut Ozil over claims he's been dishonest about the player's situation.
Ozil's agent Dr Erkut Sogut accused boss Arteta of not telling the truth about why he has frozen the German playmaker out at the Emirates.
But Arteta fired back, stating: "If you have to lead, they have to trust you.
"In order for them to trust you, you have to be honest. You have to be clear and you have to be able to tell people, face to face, the good and bad news.
read also:Wilshere defends axed Ozil: He is Arsenal's best player
"Then you have to be consistent in what you say, the demands you put in and what you apply.
"When things happen, you applaud them and then when they don't, there are consequences. Then you create a culture and within that culture people have to be accountable.
"People have to step up and they have to demand the standards we need of each other from this football club in order to be successful."
The post Arteta hits back at Ozil's agent: People need to step up appeared first on Sporting Life.