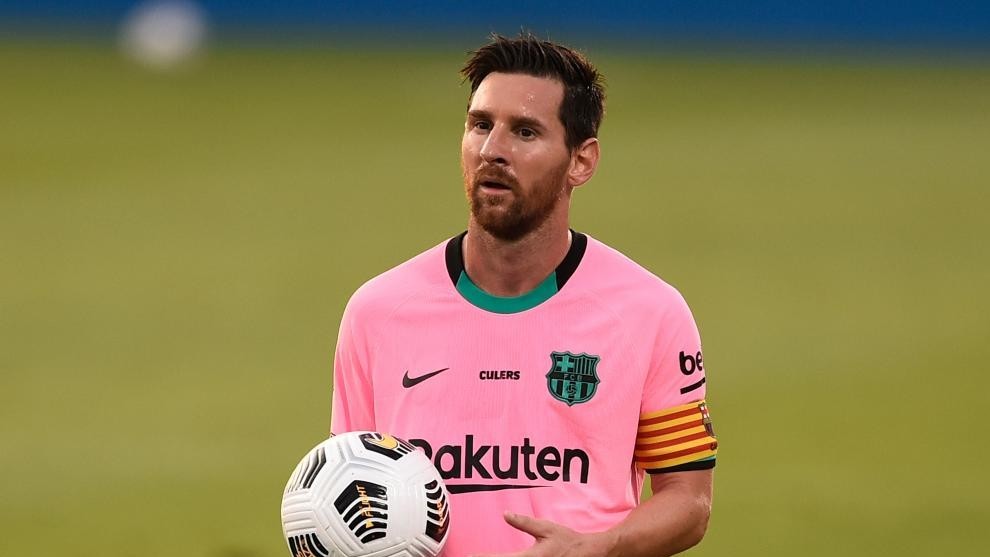 Sergi Roberto hopes Lionel Messi can be convinced about signing a new deal with Barcelona.
Messi has withdrawn a transfer request to stay this season, but his contract expires in June.
Roberto said, "I hope as the days pass he'll begin to feel better and we can count on Leo to win trophies. In the end, it's like when you split from your wife or your best friend. They are complicated processes. Now it's up to his teammates to make him feel wanted."
"I didn't know anything (about Messi asked to leave last season). And when it came out in the news (the burofax) I couldn't believe that Leo didn't want to stay here. I wish it wasn't like that. With him, we're stronger and I'm delighted that he's staying in the end."
read also:Don't let them tarnish your image, Suarez tells Messi
"He said he's only staying for one more year but, if we play welll and we win trophies, who knows if he'll change his mind? If we achieve that, even better."
"It's a very complicated situation. The player looks for his best interests and so do the club. It's difficult to reach a balance where everyone is happy. In Leo's case, it's special. He's been here for 20 years and given his all for this shirt."
The post Roberto: Progressive Barcelona can convince Messi to stay appeared first on Sporting Life.