Lionel Messi could now stay at Barcelona, according to various reports in Argentina, after his father met with club president Josep Maria Bartomeu.
Messi's father Jorge, who is also his agent, met with Bartomeu on Wednesday after his son last month told the club of his intention to leave on a free this summer after activating a clause in his contract.
This could be Lionel Messi's last goal for Barcelona

(via @ChampionsLeague)pic.twitter.com/SnQ5ttbz9G

— ESPN FC (@ESPNFC) September 2, 2020
Barcelona disputed the claim, saying the specific clause expired on June 10 despite the delays to the season, a position then backed by LaLiga, meaning paying his €700million (£632m) release clause is the only way to trigger a transfer.
Jorge Messi and Bartomeu's meeting reportedly lasted around 90 minutes and ended in with no real conclusion, though the club president asked Jorge to ask his son to reconsider.
Now TyC Sport reports that there is a "90 per cent chance that Messi will stay at Barcelona" with a definitive decision expected today.
Cuenta @arevalo_martin en @presionalta: "Hay 90% de chances que Messi siga en Barcelona. Mañana tendrá una decisión definitiva". pic.twitter.com/m9Mx69PkdK

— César Luis Merlo (@CLMerlo) September 2, 2020
They suggest this is a new development following showdown talks between the player's father and agent Jorge and Barcelona president Josep Maria Bartomeu.
The Argentine outlet added: "Messi is seriously evaluating staying in Barcelona until 2021 and leaving through the front door at the end of his contract."
Interestingly, the latest turn in the Messi transfer saga comes as a shock after his father said it was "difficult" for him to stay.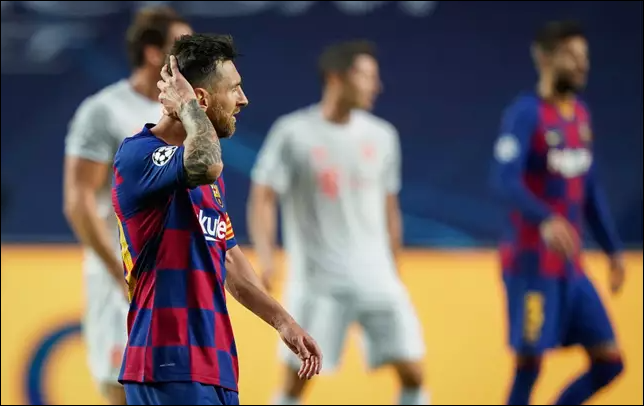 Read Also:Barcelona board at war over Lionel Messi sale, asking price
"The future at Barça, difficult, difficult. It's difficult for Leo to stay," he revealed.
Jorge also said he had not spoken to Pep Guardiola about a switch to the Premier League.
When asked if Man City is a good option, he said: "I don't know, there is nothing. I didn't talk to Pep."
The post JUST-IN: Lionel Messi could stay at Barcelona until 2021 appeared first on Sporting Life.