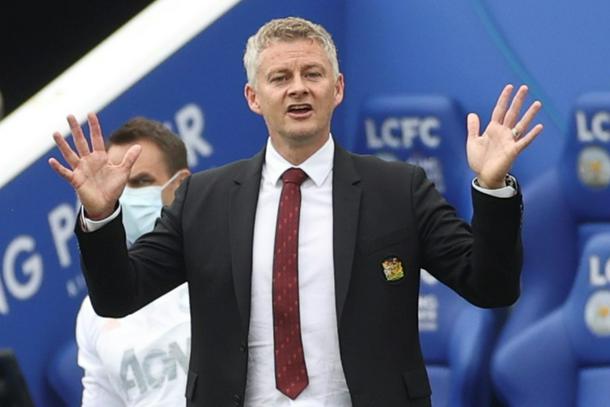 Manchester United manager, Ole Gunnar Solskjaer, believes football is a "different game" this season as a mix of controversial rule changes and unprecedented circumstances throw up wild results.
A week after a Premier League-record 44 goals were scored across a single weekend, there was more drama as Leicester won 5-2 at Manchester City, Chelsea came from 3-0 down to draw 3-3 at West Brom, and United were awarded a penalty after the final whistle had sounded to win 3-2 at Brighton.
Debate has raged over changes to the handball rule which have seen several penalties awarded but Solskjaer said the effects of an off-season curtailed by the pandemic was also being felt as games continue in empty stadiums.
"I think football has changed," the United manager said. "There are no fans, it's a different game. Pre-season we were at different stages, the new handball rule… you never know what's going to happen."
read also:Man Utd's defence is strong despite Palace show – Solskjaer
Tottenham boss Jose Mourinho stormed down the tunnel after Newcastle were awarded a stoppage-time penalty for handball on Sunday, 24 hours after Crystal Palace boss Roy Hodgson fumed over the spot-kick given to Everton in the Toffees' 2-1 win.
A week earlier, Palace got a penalty of their own at Old Trafford when another handball decision went against Victor Lindelof.
"You can discuss it all day long but we need some clarity on what's a foul and what's a penalty because now it looks like you can chip the ball up into someone's hand – like what happened to us against Palace for example and Victor got a penalty against him," Solskjaer said. "And then the header against Tottenham, he's (Eric Dier) got no idea the ball hits him. We need to get that clarity. It's a whole spectrum of things that aren't normal."
United were more than a little fortunate to get their first three-point haul of the season at Brighton.
The post Football has changed this season, says Solskjaer appeared first on Sporting Life.