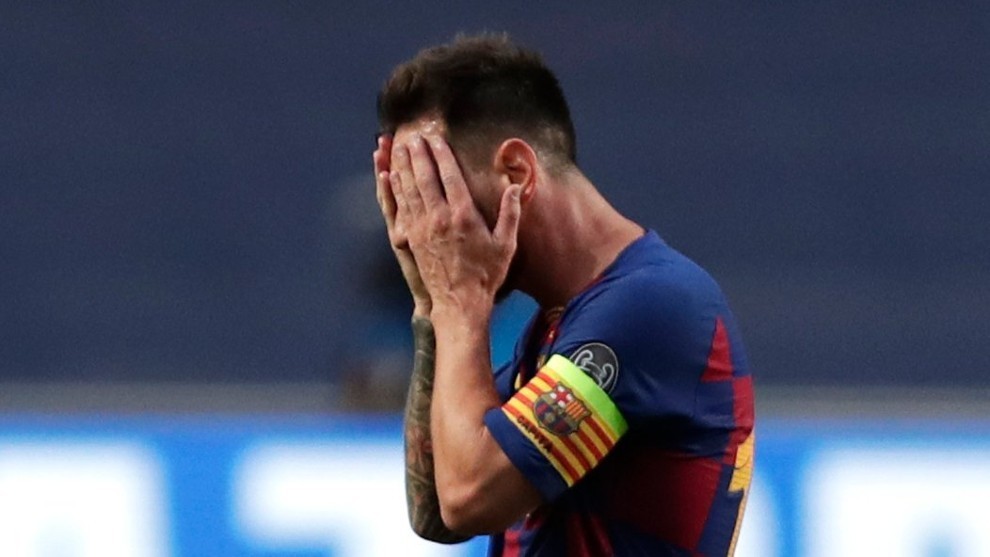 Barcelona ace, Lionel Messi, is furious over leaks reaching the press of his meeting with coach Ronald Koeman.
Following Thursday's meeting, RAC1 reports that Messi told Koeman that he was more 'outside the club than inside' and that he had little faith in president Josep Bartomeu to steady the ship.
Clarin says Messi is furious that details have emerged from his private meeting with Koeman.
read also:Don't allow Lionel Messi to leave, Ronaldo warns Barcelona
Moreover, the 33-year-old is said to be angered not because he feels what has been reported is a misrepresentation of the meeting, but that the radio station is known to be openly in support of Bartomeu's administration.
It serves to highlight the growing tension between Messi and the club's hierarchy, with the star attacker rumoured to believe that the board are trying to portray him as a bad guy to force him out of the club.
The post Messi furious as media exposes meeting with new Barca coach Koeman appeared first on Sporting Life.