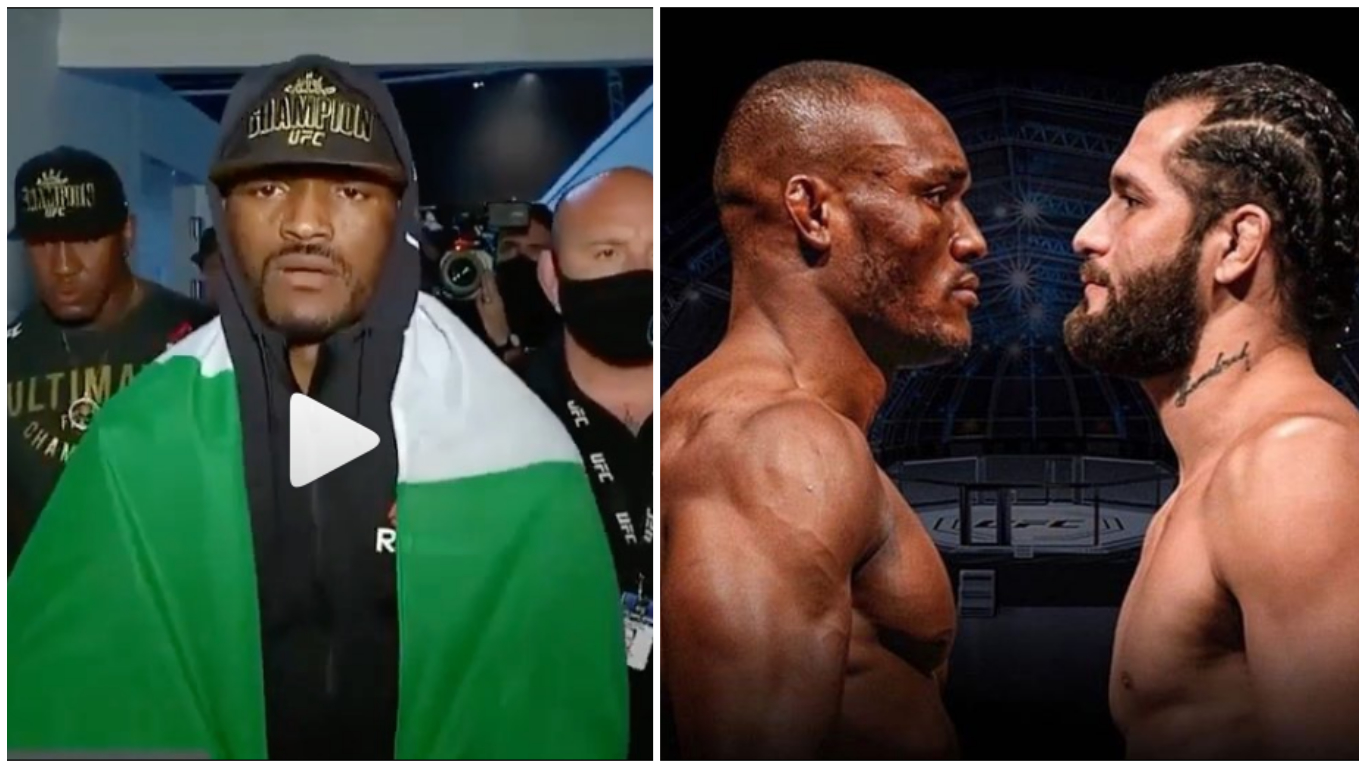 Nigeria's Kamaru Usman has been handed a six-month medical suspension after breaking his nose against Jorge Masvidal during his Ultimate Fighting Championship (UFC 251) welterweight fight.
Usman, nicknamed, The Nigerian Nightmare, suffered a broken nose as he retained his UFC welterweight title last weekend.
The 33-year-old is now set to miss six months of action while he recupurates.
Usman will also be forced to avoid any contact for at least three weeks while the nose heals.
Meanwhile, Masvidal, 35, will miss a month himself due to a forehead laceration sustained in his defeat.
The American took the fight on just six days' notice but failed to pull off a miraculous win.
Masvidal has now been handed a 30-day medical suspension to allow a nasty gash on his face to heal.
As with Usman, he will be forced to avoid any contact work for three weeks.
Usman had been expected to next fight Gilbert Burns, his original opponent at UFC 251 before his positive test for coronavirus.
But Usman has insisted he has another ideal candidate on his mind – former two-weight world champion Georges St-Pierre.
The 39-year-old hasn't fought in the Octagon since 2017 when he defeated Michael Bisping for the middleweight strap.
Responding to a question on who he would love to fight next, Usman told TMZ Sports: "Honestly I would have to say Georges St-Pierre.
Read Also: Napoli keeping tabs on another Super Eagles star
"Right now we're tied for the record, most consecutive wins in the welterweight division."
"Georges is a tough guy, Georges is a legend, Georges is a guy that's been around for a while…"
The post UFC: Usman Kamaru gets six-month medical suspension appeared first on Sporting Life.