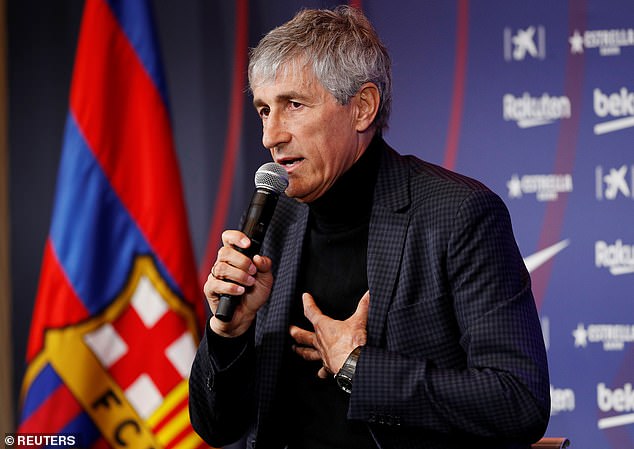 Real Valladolid coach, Sergio Gonzalez, blasted Barcelona rival Quique Setien after Saturday's defeat.
Setien refused to credit Real Valladolid for largely stifling Barcelona during the Blaugrana's 1-0 win on Saturday, which brought about a response from Sergio.
Quique always tries to minimise us, he already did it when he was at [Real] Betis," Sergio said.
What the coach is referring to is a match last season when Valladolid picked up all three points away at the Estadio Benito Villamarin.
On that occasion, Setien argued that it was tough for Betis to attack when the other team has 10 players in their own box.
read also:Setien, Suarez back Griezmann after difficult first Barcelona season
"The answer has been on the pitch," Sergio added after losing to Barcelona.
"If there has been a team that has generated dangerous chances, it has been us.
"The heat and the pitch were the same for everyone."
The post Real Valladolid coach Sergio blasts Setien after Barcelona defeat appeared first on Sporting Life.