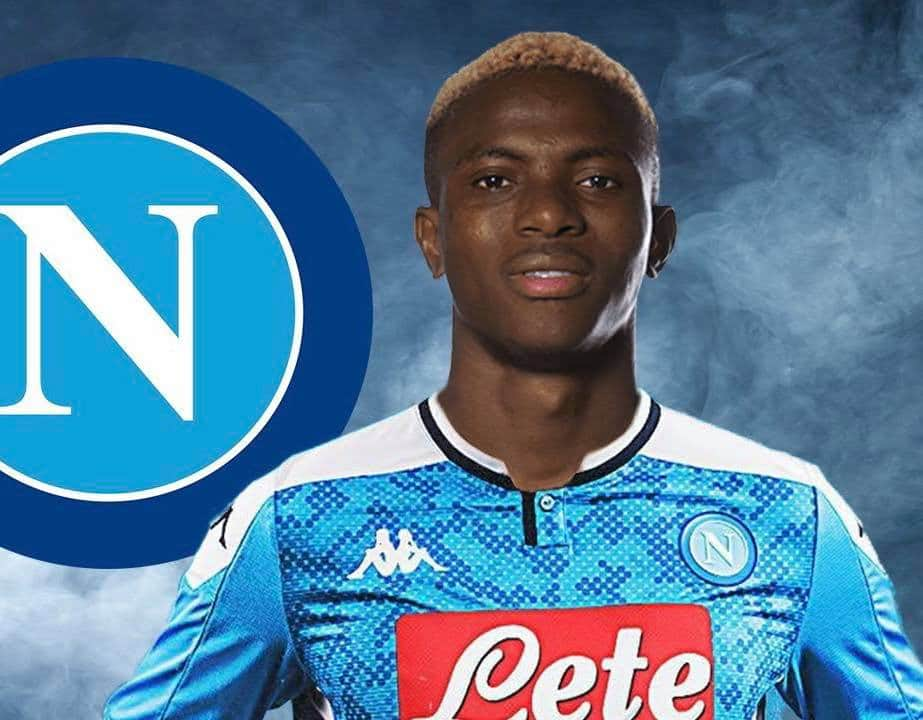 Former Super Eagles striker, Victor Obinna Nsofor, has rated Victor Osimhen better than him, saying that the player will be a success with the Italian club, Napoli.
Nsofor, 33 in an interview with CalcioNapoli24's Vincenzo Credendino said while Osimhen's gangly style of play is similar and better than what he displayed during his active his career.
He said Napoli are going to enjoy Osimhen as he comes with enough talent to rise up to the expectations of his admirers.
"We have similar characteristics in terms of how we play but Osimhen at his age is much better than me in terms of goalscoring. He scores easily, he's like a poacher in front of the goal. In that aspect, he's more lethal, in front of goal," Nsofor said.
When asked about his experiences playing against Napoli, Nsofor said he enjoyed the matches during his time with Inter Milan and Chievo because of the huge followers of the Partenopei in Italy.
"I had fantastic, beautiful experiences with both teams and thanks to Inter Milan for bringing me to Italy, I'm a fan of Inter from day one because they're the one who brought me to Italy and I had beautiful experiences while I was at Inter although it was short but I really enjoyed my time playing for Inter Milan.
"It was an electrifying encounter any time that Napoli plays against Inter or when I play against Napoli. The two teams that I've played for, we have great respect for Napoli as a team because Napoli is a big name, one of the big teams in Italy. Each time you play against them, playing in front of their fans, it's always a cracker as a game."
Nsofor said after staying without a club for two seasons, he has secured an Italian passport and won't be affected by the foreign rule in the country anymore. He told CalcioNapoli24 that he's waiting for the right offers to come in for him as he hopes to continue his football career.
read also:Napoli seal signing of Victor Osimhen – Report
"Yes I've been off for two seasons because when I came back from my last club back to Italy, I couldn't play for any professional side in Italy due to the foreign rule and I had to wait and push for my Italian citizenship which eventually now I have.
"I'm an Italian citizen and hopefully I'm waiting for the right offer soon and lastly, I just wish Napoli and Osimhen the best because I believe Osimhen can make Napoli proud and help them to achieve their objectives."
The post Napoli will enjoy Osimhen's style of play, says Nsofor appeared first on Sporting Life.