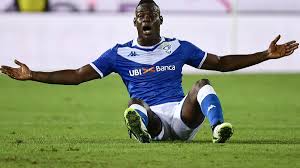 Mario Balotelli has reportedly sent Brescia the third formal reinstatement letter, in addition to a request for the salary of March.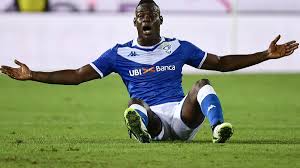 La Gazzetta dello Sport has claimed the club reacted with surprise to the notice received from the former Italy international and according to President Massimo Cellino's lawyer Mattia Grassani, they are outraged by his behaviour.
"I think Mario Balotelli is the only militant European footballer at top level who has the audacity to put his club in default, pursuant to the Collective Agreement, to obtain full payment of the monthly salary of March, in the middle of the coronavirus and with the sports activities suspended completely" the lawyer said.
"Furthermore, Brescia has now lost count of the warnings, sent by the player and always at night, complaining about the alleged impossibility to train and/or discriminatory attitudes towards him.
"In the last 10 days, he sent three of them, between 8pm and 11.30pm, last Wednesday, when the club's offices were obviously closed.
"With the experience gained in recent weeks in the field of rules and application of the Collective Agreement, he would achieve a full honorary degree in Law."
Balotelli's agent, Mino Raiola, replies to the comment from the lawyer and has warned that 'the truth will come out' eventually.
"Is Grassani the new press officer at Brescia Calcio? It seems to me that he wants to take his trials to the newspapers and not to court," Raiola added. "But the truth will come out.
"I will tell Mario to write the emails to Mr. Grassani in the morning. The problem is that Brescia only let him train alone at 7 pm. It's normal for him to write emails after 8 pm when he returns home and realises that they are discriminating against him.
"However, I didn't know that Brescia had not yet paid the month of March and frankly it seems normal that one can ask for a salary after three months without being paid.
"I would like to know if Mr. Grassani has asked his clients for payments in March…"
Raiola supports the former Italy international and claims the Rondinelle put the whole team at risk when they avoided testing Balotelli after resuming training.
read also:Agent: 'Balotelli should just retire'
"It seems to me that Brescia are the only team in Serie A that has not tested one single player. They have been discussing medical protocols for weeks and now they are allowing a club to ignore them, just to leave one player at home.
"To punish one, they put the whole team at risk."
The post Balotelli asks for March salary appeared first on Sporting Life.