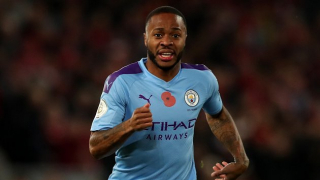 Manchester City winger, Raheem Sterling, has said he would like to score 15 more goals a season.
The England international has broken the 20 goal mark for three consecutive campaigns but now wants to push his game even further.
"I would say probably I'm about 15 goals off where I want to be," he said. "Those are the targets, to try and create good numbers but at the same time not just have numbers to have numbers.
At the end of the day you want to have trophies to back up that season because 10 years from now you can score a lot of goals, but if I can't look back on those goals as being important for my team and having a great value then those goals were pointless.
read also:Sterling: Liverpool always in my heart
It is one of those, to try and contribute as much as I can but at the end of the season have some medals to show for it."
The post Sterling vows to score 15 more goals appeared first on Sporting Life.