Arsenal legend, Thierry Henry, has lifted the lid on some sensational rows that took place at the training ground when he was a player.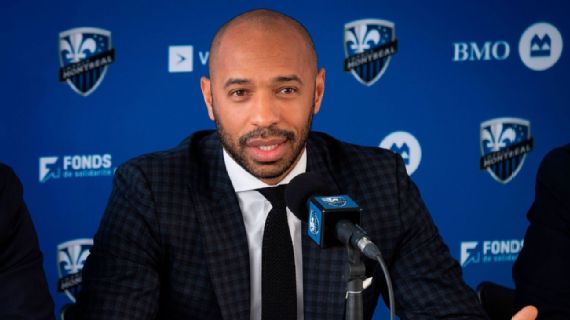 The Gunners enjoyed significant success while Henry was in his prime, winning the Premier League on several occasions, and going unbeaten the last time they lifted the trophy.
And Henry admits it was hard work, and the players had to push themselves to achieve that success.
He told Sky Sports: "Kolo Toure, I had to deal with him every morning. And they had to deal with us.
"And we had Patrick Vieira, Gilberto and Edu. Edu would have started maybe in every single team in the league, but with us he was on the bench. Great player don't get me wrong, I'm not having a go, you need a great team. But Gilberto and Patrick were starting.
"A lot of players, Sylvain Wiltord, [Nwankwo] Kanu, Dennis [Bergkamp].
"You know it was so hard in training. Jamie, you know sometimes you had fought in training, that's why sometimes it makes me laugh when you hear 'oh they argued'. It's meant to happen.
"Sometimes you would argue in training just because the ball went out a bit and suddenly it's me and Dennis or me and Patrick, 'what do you mean the ball didn't go out?' And I'm like, 'yeah, the ball went out'. And you know, you're like 'shut up and play'.
read also:Bergkamp, Kanu contributed to my Arsenal successful story – Henry
"Because you don't win things without having that mentality, that ego and that respect for the team, and yes things that happen at the training ground."
The post ​Henry opens up on Arsenal training ground rows appeared first on Sporting Life.